Wangeshi aluminum extrusion machine is substantially used in the field of aluminum profile production for automotive, new energy, military, building and aerospace industries. Contact us if you would like to buy one for your aluminum profile factory!
Parameters of 25MN Aluminum Extruder Machine
1. Extrusion press ( 600-20000T);
2. High design delicacy, controllable extrusion speed delicacy (0.1 MM);
3. Mature structure and low failure rate;
4. Fast outfit response, high effectiveness;
5. Less idle time;
6. Available DFEN system to achieve the purpose of energy saving, noise reduction, and lower consumption;
7. The high degree of robotization and intelligent production, reducing conditions for operators and conservation labor force;
8. Aluminum extrusion whole line.
Feature of 25MN Aluminum Extruder Machine
Quick change extrusion barrel device.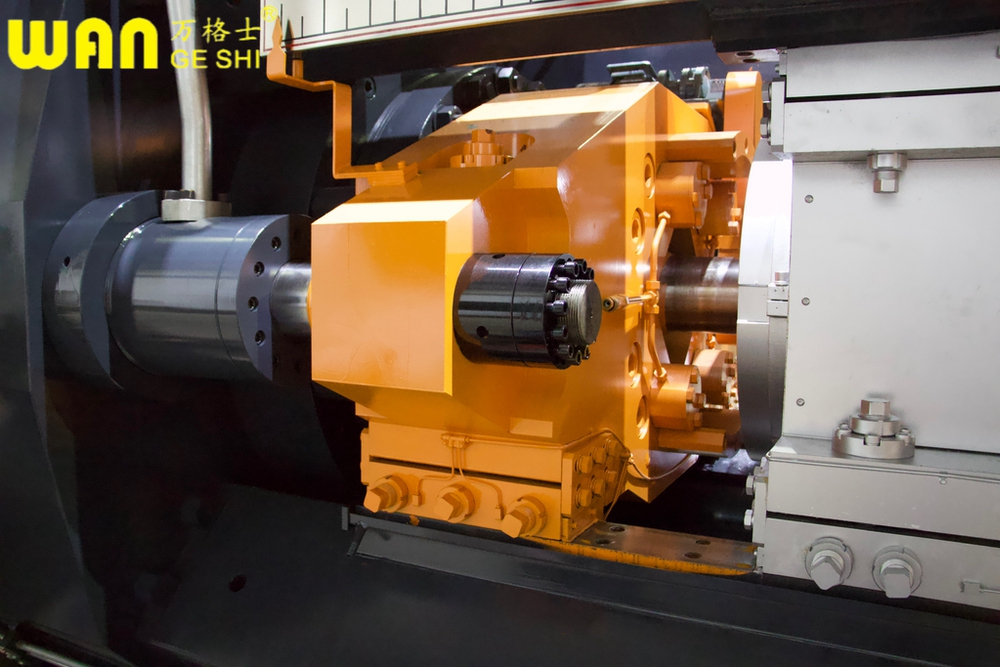 Uses:
The device can snappily replace the banishing rod, reduce the time for replacing the banishing rod, and facilitate the banishing effectiveness.
If you are looking for an efficient yet fast way to replace the banishing rod during extrusion, then this machine is for you. It has been made in a way such that it can be added to different production lines without a hassle. Its flexibility makes it perfect if you need to add to your current production line machinery. It can easily sync with the other machines in the lineup so you do not have to worry about them not fitting in together.
The 25mn aluminum extruder is known for its precision and adaptability aspects as well. You can change up the size of your extrusion as well as choose how fast or slow you want the production line to move. The autonomy it gives you means you are in charge of the entire transport aspect, which is something most people want. It also gives you room to move things around and figure out how to make your extrusion process even more efficient.
This aluminum extruder is one of the best in the market. It is made from quality materials and has received great reviews about how well it works so far. If you need a reliable option for your production line, then you need to ensure you get this extruder. You can rely on it for all your extrusion needs.
The material extruder using this machine can be used a variety of uses. All you need to do is figure out how you want to use the extrusion, and you are good to go. There are so many different options online that you are bound to be spoilt for choice. One thing you have to do is figure out what will work for you, and you will be good to go. Check out our catalog and order your extruder today.